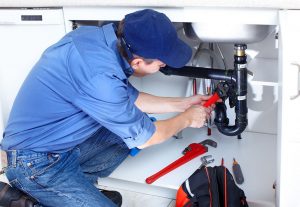 Alpharetta Plumber Pros has been serving the Alpharetta, GA area for over 20 years.  We take pride in the quality and honesty in our work and we are happy to be able to serve out hometown for so many years.
Here are just some of the services we offer:
Broken pipe and clogged drains
HVAC and Boiler Repair
Gas Line Inspection
Pipe fitting, repair and installation
Emergency response calls and more…
Much, much more…
Over the 2 decades of serving Atlanta we have seen and done it all.  There is no job too big or too small for our handy team of professionals.  Call today!
Our Plumber Services in Alpharetta
Whether you are looking for a plumber for your residential or commercial building, below are a small example of different types of plumber services that we offer.
Repair of Leaks
While a leak may start out as a small issue that you may choose to ignore, the impact of leaks may be far more harmful than you may think. While in some cases a leak will require a simple fix, in other cases, a leak will need a complete repiping. In both cases, it's important that you get a plumber who knows what to do to fix the leaks. You can also prevent leaks by ensuring that your pipes are regularly serviced.
Sewer Line Blockage
If you notice that your sewer line is blocked, the first thing you need to do is to call a plumber immediately. Blocked sewer lines can cause a lot of damage to your property and leave you counting loses. Blocked sewer lines need to be immediately repaired or replaced as they can cause flooding and severe damage to your home. If your sewer is blocked, call your plumber and proceed to shut off the main water valve before they arrive.
Inspection and Maintenance
Most people don't usually think of a plumber until a plumbing problem gets out of control. Inspection and maintenance is one plumbing service that is offered by most plumbers. Your plumber will always recommend scheduling inspection visits to your home to assess the plumbing situation. In addition, regular maintenance ensures that they can deal with a plumbing problem before it gets out of control.
Broken Water Pipes & Drainage Cleaning
Broken water pipes can lead to flooding and destruction of property. When your water pipes are broken, you should not attempt to do it yourself as the fixing process if done wrongly, can cause more damage. Turn off the main water supply and have your plumber come as soon as possible. In addition, your plumber can also clean your drain to remove debris and prevent clogs which can also lead to broken water pipes.
Residential Plumbing
A residential plumber is one who has received training and gained experience doing residential jobs such as new home additions or new home construction projects. Residential plumbers are usually tasked and gain expertise in installing pipe systems and other residential plumbing needs in homes. In some cases, they may not have experience in commercial plumbing or in doing repairs and maintenance services.
Commercial Plumbing
From the name, commercial plumbers, unlike residential plumbers, have the training and experience needed to offer plumbing services to large institutions such as hospitals, schools and large shopping centers that are linked to large industrial equipment. Commercial plumbers are responsible for the installation, repair, and maintenance of the pipes in industrial or commercial buildings. Plumbers who work on commercial buildings rarely have any experience in residential plumbing and may not be your go-to plumber for any residential plumbing services.
Maintenance and Repairs
When your house has a plumbing issue that needs fixing, the first person that comes to mind is a maintenance and repairs plumber. These plumbers are able to provide such services for both your residential and commercial building and they are usually trained in solving and fixing plumbing problems.
Emergency Services
As mentioned, we never really know when a plumbing issue will arise. That said, it's important to have a plumber that can provide you with 24/7 emergency services. Should your pipe bust or toilet clog at night, they should be able to send someone almost immediately to prevent further damage and you incurring further costs.
Factors to Consider When Choosing a Plumber
When looking to choose a plumber, there are certain factors that you should consider if you want to have a seamless experience whenever they are fixing any plumbing issues at your home or office. While there may be several plumbers in your area, the below factors should help you narrow it down.
Reputation & Locality
Choosing a local plumbing company is far much better than choosing a plumbing company in a different town or state. This is because of proximity as well as brand reputation. It is more likely that a few people in your locality have used their services before and are able to recommend their services to you. In addition, you can also find reviews online about the company on their customer service which is important when choosing a company that will provide you with a crucial service such as plumbing.
License & Insurance
Before accepting any plumber to do any work for you, you need to ensure that they are properly licensed to work in your state and have proof that they are allowed to carry out the different plumbing services that you may need. In addition, they should also be insured. This helps prevent you from incurring any costs in case something gets damaged in the process of them repairing your plumbing issues.